Due To Unprecedented demand for wood burning stoves, we are asking customers to please come into the showroom for a consultaion prior to booking a free home survey-  Thank you for your Understanding – Yorkshire Stoves.
Wood Burning Stove Installation Bradford
Looking for professional wood burning stove installation within Bradford? We offer a full installation service taking care of all aspects from design & installation from just £1470. Get in touch or fill in our form for a completely free of charge home survey.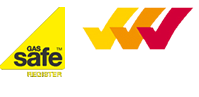 We are so proud of the wood burning stoves we install across Bradford, we wanted to show you some of our recent installations in towns such as Bingley, Apperley Bridge, Keighley, Menston, Silsden & Ilkley so you can see how your home could look with your new stove installed.
Leading Stove Supplier and Installers Bradford
Yorkshire Stoves have dedicated our history to ensuring that we can provide all of our customers with a superior level of customer service, high quality products and an industry leading level of workmanship, helping us to become the first choice for wood burning stoves or multi fuel burning stoves across our region.

Whether you are looking to buy a wood burning stove for your home in Bradford and need it installing or you just want to purchase a stove that you can rely on, Yorkshire Stoves are the perfect supplier for you and can even help you select the right stove for you if you need a helping hand.
Visit Our Wood Burning Stoves & Fireplace Showroom
Why not come visit our showroom and take a look at all of the wood burning stoves and fireplaces we have to offer? 
Situated very close to Bradford, we have a huge selection of wood burning stoves and multi fuel stoves to choose from and buying online doesn't always give you the chance to be able to get a look at the products in the way that you would like, so we would love to welcome you to our showroom where we have all of our products available for you to take a closer look at and our experts are on hand to answer any questions you might have.
Log Burner Installation Bradford
If you are looking to add a stunning log burner into your home, the chances are that you are looking to find a log burner installation company in Bradford that can make it look and feel as great as you expect and that is where Yorkshire Stoves are the number one choice.
We have completed more Bradford log burner installations than any other local company, helping home owners and families just like you to be able to add a stunning log burner into their home to really give that comfy and warm glow we believe every home should have.
Every log burner installation we do across the Bradford and surrounding area is backed with our very own 5 year guarantee, something that we stand by to give you the peace of mind that when selecting us as your chosen log burner installers, you are in safe hands.
Whether you need us to supply and install the log burning stove into your home, already have the stove and simply want to make sure that you get the best standard of installation on the market or just want to ask a few more questions about stoves in general, Yorkshire Stoves are here to help.
Trusted Fireplace Fitters Bradford
Have you just moved into a new home and want to have a new fireplace installed? Have you made the decision that it is time for that old, ugly fireplace to go and a new modern fireplace to be installed instead?
Yorkshire Stoves have customers from all across the Yorkshire region, including Bradford, that have made the decision that the old fireplace in their home simply had to go and that is why they knew that to find the best fireplace installers in Bradford, they only had to look for us.
Our dedicated and experienced team have helped families and home owners just like you to be able to get rid of that tired and ugly fireplace that has been in your home for way too long and replace it with a modern, updated fireplace you can truly make into a centrepiece.
The team have a huge amount of experience and knowledge when it comes to making the right choice for a new fireplace installation in your home and are on hand and ready to help you every step of the way, whether you need some planning and design help or simply want them to make your vision happen, Yorkshire Stoves are the only company you need.